DANAMECO MEDICAL JOINT STOCK CORPORATION – established in 1976 – is one of the pioneer Vietnam-based manufacturer and distributor of medical supplies nationwide and abroad. DANAMECO's product range is varied, from specialty kits for medical usage, bandage and gauze, hospital uniform, to anesthesia and respiratory consumables, surgical stapler and artificial kidney filter…, aiming to best meet the customer demand.
In 2010, the company listed shares on Hanoi Stock Exchange with the stock code DNM. This has marked a milestone in its long-term and sustainable development strategy.
At DANAMECO, quality and safety requirements are always the first priority. This is to explain why all of the company products are manufactured on a closed-loop system, sterilized by EOGAS and packed with eco-friendly packaging.
The company's activities always comply with legal standards and international management criteria such as ISO 9001: 2015, ISO 13485: 2016, which have been certified by the authorities. In fact, to ensure the best output quality, DANAMECO also applies 5S principle and the other standards such as GSP, ISO 14971, ISO 19001, ISO 14001, ISO 10012, and SA 8000 into management.
DANAMECO's factory located in Quang Nam Province
With more than 40 years of expertise, DANAMECO's staff has successfully brought the brand to almost 63 provinces and cities, becoming the reliable choice of many national hospitals, including Cho Ray Hospital, Thong Nhat Hospital, Children's Hopital No.1 and Bach Mai Hospital.
DANAMECO has also received the trust of many international and non-governmental organizations, such as UNICEF, World Vision, National Committee for Population, JICA, East Meets West Foundation, FHF…
During last ten years, to maintain its pioneering position, DANAMECO has stretched its leg to export sector, taking its products to the top challenging markets, namely the U.S, Japan and Korea.
DANAMECO tiếp đoàn khách Nhật Bản tới thăm quan nhà máy
For more than 40 years, DANAMECO has been actively involved in social activities and is considered as a community-based company. Its society contribution has been recognized by numerous certificates of merit from the Vietnam Ministry of Health together with many other honorable achievement awards.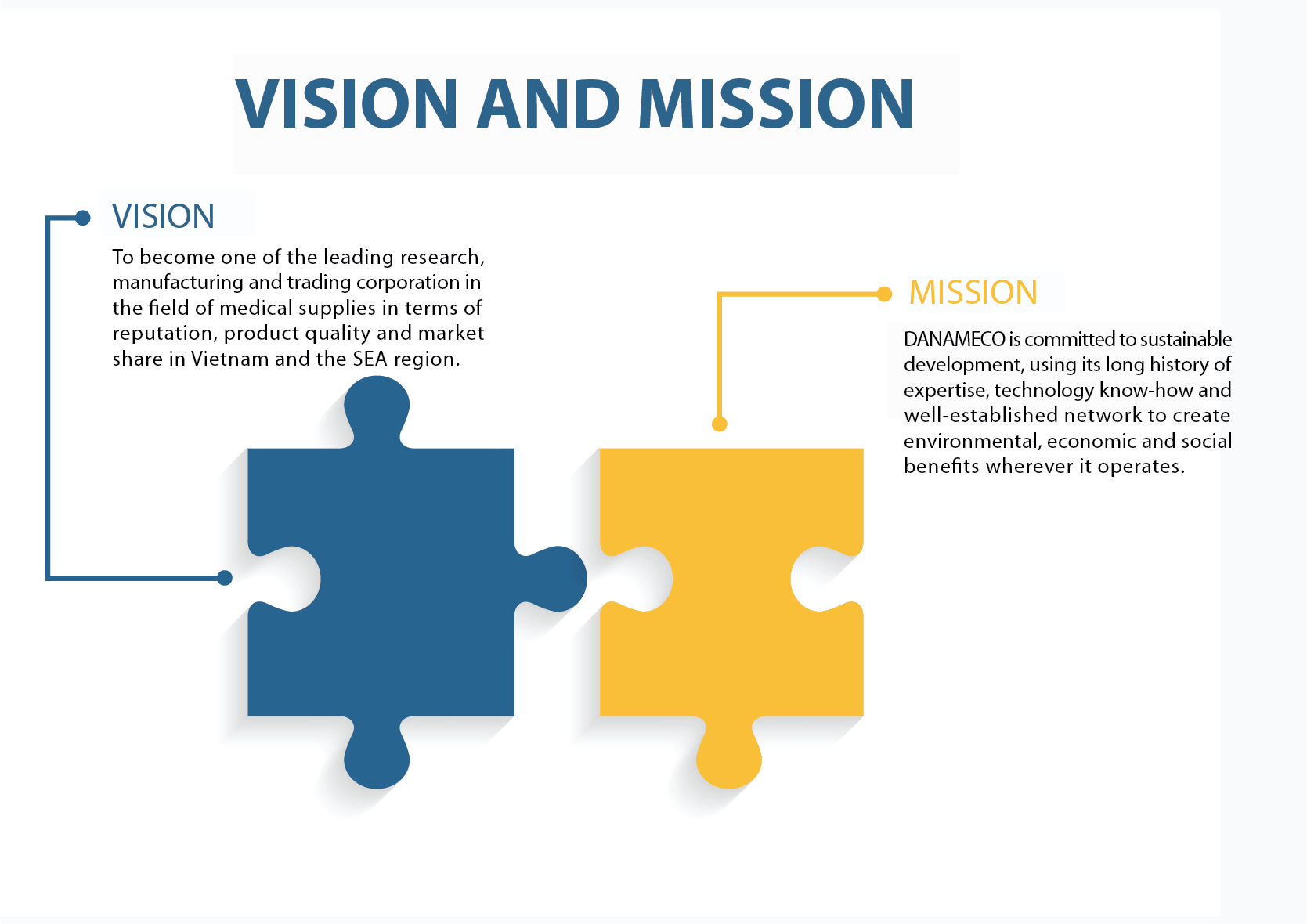 TRADING INFORMATION
DANAMECO MEDICAL JOINT STOCK CORPORATION
Headquarter: No. 12, Trinh Cong Son Street, Hoa Cuong Nam Ward, Hai Chau District, Da Nang City, Vietnam.
Tel: (+84) 0236 369 0777 – 3817137
Fax: (+84) 0236 381 0004
Email: info@danameco.com
Tax code: 0400102101
Business Registration Certificate No.: 0400102101
Place of Business Registration: Da Nang Department of Planning and Investment
Registered for the first time on June 07, 2005
Revision on June 14, 2018
Total chartered capital: 43,776,050,000 VND
Stock code: DNM, listed on the Hanoi Stock Exchange (HNX).
Bank accounts:

Vietnam Joint Stock Commercial Bank for Industry and Trade (Vietinbank) – Da Nang Branch. Account number: 113000008820
Export-Import Bank of Vietnam (Eximbank) – Da Nang Branch. Account number: 100214851007982
Military Bank (MB Bank) – Da Nang Branch. Account number: 3011100220008